Be part of the 'Four Fred.'s in Funchal' event where Braemar, Boudicca, Balmoral and Black Watch all dock alongside in Madeira. Experience an unforgettable day of celebration shared with crew and fellow guests from all four ocean-going ships in the Fred. Olsen fleet. 
The following three sailings have just been added to the Cruise Sale which means you can now book with free drinks and tips included! Furthermore, the deal allows you to choose your room grade and number as well as secure your preferred dining time. But don't delay, this campaign ends on 4th February 2020!
If  you make a purchase after clicking on a link I may earn a very small % commission at no extra cost to you.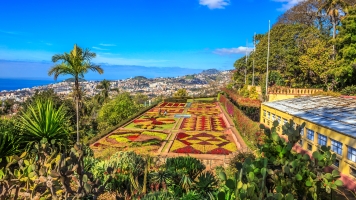 Four Fred's in Funchal with the Canaries
29th March 2020
16 nights
Newcastle, United Kingdom
Balmoral • L2003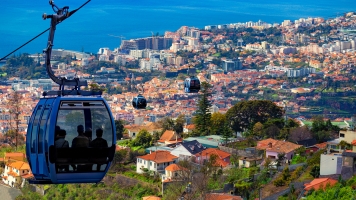 Four Fred's in Funchal with Cape Verde
29th March 2020
19 nights
Dover, United Kingdom
Boudicca • D2008
What can be expected in Funchal on Saturday 4th April 2020? 
A welcome ceremony
The opportunity to explore the other ships in the fleet
A host of activities and competitions onboard all four ships 
A variety of live entertainment onboard all four ships
Fun competitions between guests and crews from each ship
Local performers and entertainment ashore in Funchal
Delicious specially prepared menus
The opportunity to explore the beautiful island of Madeira.
Whichever of the fantastic itineraries you choose, enjoy being part of this historic event and make memories that will last a lifetime. 
My Photos of All Four Ships in Bergen 28th July 2015
Prices are based on two sharing the lowest available grade stateroom, are subject to availability and change. Please refer to the cruise line's website for full T&Cs.